Photos that are taken with an iPhone or iPad by default are saved in the HEIC file format. Apple changed the default file format from JPEG to HEIC in 2017.

When you share photos from your iPhone or iPad to social media or non iOS devices they are converted to JPEG. However, if you connect your device to a computer and manually copy the photos from the device to a computer, they are not converted. However, it is possible to convert photos from HEIC to JPEG.

Thankfully there is a free and easy to use software tool, iMazing HEIC Converter by DigiDNA that allows you to convert photos in the HEIC file format to JPEG.

iMazing HEIC Converter is available for Windows and macOS. Simply download iMazing HEIC Converter here: https://imazing.com/heic

Once download, install the software by following the onscreen wizard.

When you open iMazing, simply drag and drop the photos that you wish to convert.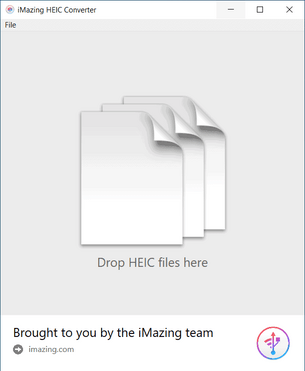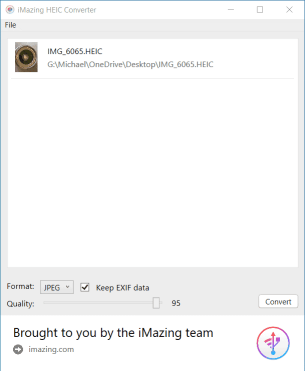 iMazing makes converting the photos very simple, simply press "convert" and select the location of where you would like the converted photos saving when prompted. The photos are then saved in the JPEG file format.

I would strongly recommend that you uncheck the "Keep EXIF data" box to protect your privacy if you are sharing the photos. As the EXIF data can contain the GPS coordinates of where the photo was taken.